Joe Pemberton
Jul 8th, 2010
We've moved our blog closer to home with a permanent address at Punchcut.com. This post can be found here: http://punchcut.com/perspectives/posts/brands-mobile-space-your-business-requirements-are-showing.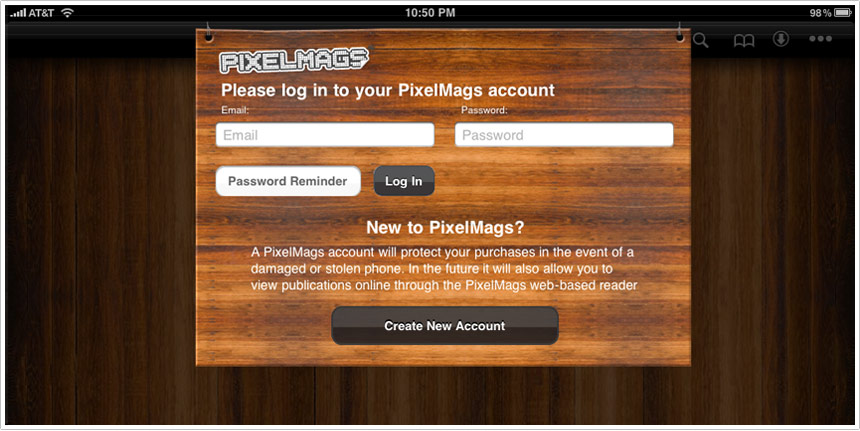 File under: Brands in the mobile space
Imagine having to swipe your credit card before you can walk into a retail location. Imagine giving them your email address before picking up a catalog. That's what Pottery Barn hopes you'll do when you download their free iPad catalog app.
PixelMags may make a great catalog engine for iPad, or then again, they may not. I didn't bother to create the mandatory account in order to find out.
Pottery Barn's mistake is not in selecting a platform like PixelMags. Their mistake is requiring account creation as an entry-point for the experience. This needs to come almost last, just before a user orders something through the catalog.
Clearly business requirements trumped user requirements.
One Response to "Brands in the Mobile Space: Your Business Requirements Are Showing"
[...] Idlemode // Your Business Requirements Are ShowingAn awesome account of Pottery Barn opening the kimono a little too far and exposing their true motivations. [...]
Leave a Reply
You must be logged in to post a comment.