Joe Pemberton
Feb 18th, 2009
Boxee? Hulu? Boxee is a free desktop-based media player application for Mac and Windows and Hulu is an internet-based TV content  provider offering videos from multiple media partners.
This post is a response to Hulu's request that Boxee discontinue offering Hulu TV through it's application while Hulu sorts out its relationship with its content providers.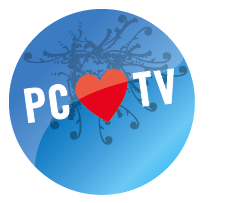 You know I'm a Hulu fan and a Boxee fan. I've blogged and tweeted about them enough to risk fanboy status. So when I heard Hulu asked Boxee to cut Hulu access I was drafting a rant saying Hulu just doesn't get it. Then I read the "Doing Hard Things" post by Jason Kilar, CEO of Hulu and have a renewed respect for the vision the Hulu executives are trying to uphold. I especially appreciated the candor Mr. Kilar has brought to their decision. I think it's the wrong decision, but his astute regard for users wins him high marks and bodes well for Hulu.
The future of TV is not broadcast; it's internet-driven. The future of web-based TV is the full, large-screen, living room experience.
Hulu has a chance to build ad revenues back into a large-screen TV experience. And they need an application landscape or set-top landscape with players like Boxee, Xbox, Playstation 3, &c, in order to make that happen.