Joe Pemberton
Sep 20th, 2007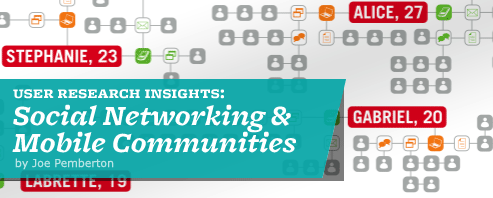 Today at the EuroIA Summit, Barcelona, we will discuss insights from the Punchcut-funded mobile social networking study.
The poster lists the chief insights and provides a visualization of the users ages and their behaviors (text messaging, IM, email, photo sharing, blogging, commenting both using desktop apps and mobile devices).

The study insights and results were posted in this Idlemode post.
Punchcut studied the social networking behaviors of 11 adults between the ages of 19 and 30 and, in particular how mobile phone usage fosters and supports these behaviors. We collected data through observation/interview sessions and an online questionnaire in which the participants in which the participants reported their daily social networking activities over a 14-day period.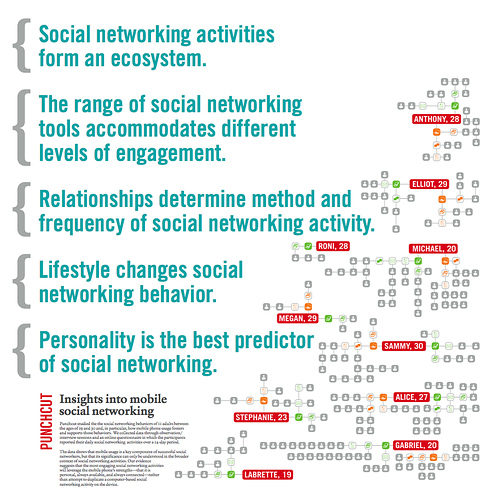 One Response to "EuroIA Summit Poster: Mobile Social Networking Insights"
[...] User Insights into Mobile Social Networking [...]
Leave a Reply
You must be logged in to post a comment.