May 29, 2007
Designing for 2012
Posted in: Observations, User Insights
A couple of insightful posts have surfaced about Nokia's worldwide research. The first on BBC News is an interview with Jan Chipchase, Nokia Design's principal researcher. I first heard Chipchase talk about his work at the DUX 2005 conference in San Francisco. I came away knowing he has, hands down, the coolest job around.
Chipchase travels the world in order to understand human behavior in our increasingly technological world. Using a research method he calls 'convergent validity', Chipchase's findings are qualitative rather than quantitative. In the end he says, "We deal with informed opinion. If we do our jobs exceptionally well, then it is very informed opinion." Those informed opinions become the basis of the designs that Nokia releases to a diverse, worldwide market. Chipchase and his team are determined that Nokia "meet the needs people have, rather than just putting technology out into the market place."
The second is a video of Younghee Jung's presentation at the 2007 New Yorker Conference: "2012: Stories from the Near Future". Jung leads Nokia's "Insight and Innovation" team at Nokia.
Jung shares Nokia's perspective on the (near) future of mobile technology and key design considerations. Like Chipchase, Jung relies on observation and collaboration with consumers in order to inform future designs.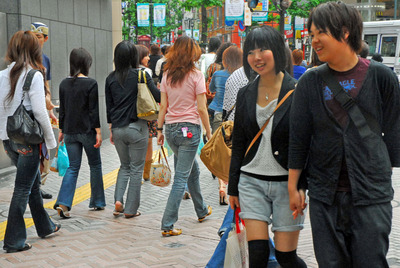 There is, for instance, the 'handbag problem'. 61% of women Nokia questioned report carrying their mobile phone in a handbag. The phone needs to be small enough to carry in an evening bag, yet still be found easily in the depths of a cavernous shoulder bag used during the day. Not surprisingly, women consistently miss more phone calls than men - who tend to carry their phones on their person, in a pant, shirt or jacket pocket - because their phones are in a handbag.
Jung also shared two of 'future vision' concepts Nokia Design created earlier this year, on the themes of simplicity and personalization.
---
Return to: Designing for 2012