Missy Kelley
Jul 4th, 2008
Editor's note: Each week someone will run us through the noteworthy headlines in mobile and convergent device user experience. This week: Missy Kelley, Senior Designer, Punchcut.

// Rumor: T-mobile testing 3G in Chicago
This short week started with T-Mobile's little rumor. Fierce Wireless is saying T-Mobile will test 3G service in the Chicago region starting June 30th. Along with @Home, 3G could be a good incentive for T-mobile users to stick around even after the announcement of an increase in SMS prices (from .15 to .20). The increase to .20 isn't out of the ball park, most carriers charge the same price, but it could be a pain point for those folks without unlimited plans.
// Speaking of SMS, Alltel adds messaging to My Circle
With so many offerings out there, Alltel has to be one of the most attractive with their My Circle plans. Now you can add messaging to these packages - that's right, unlimited SMS and MMS to your circle**. With the new law in San Francisco against talking on your mobile phone in the car, this comes as a great relief, message away and keep those roads safe! Someone please improve voice to text!
**wizard not included
// Ruined iPhone.com
If you live in Canada, you're probably not impressed with Rogers/Fido's offerings for the iPhone. If that's the case you can check out Ruined iPhone and sign the petition. Will it change anything? We'll see.
// Are you ready for an open source phone?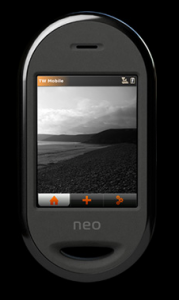 Well if you can wait until July 4th you can order yourself a neo Freerunner. This phone is Linux based, so all you developers start drooling now. The shipped version of the phone will come in both 850Mhz and 900Mhz Tri-band GSM flavors with a 2.8-inch VGA touchscreen, WiFi, AGPS, GPRS 2.6G, Bluetooth 2.0, 128MB WSDRAM, and 256MB NAND flash. I won't speculate what this will mean to Android and Symbian, last time I did that we all thought Android would take over the world… That has yet to be seen.
UPDATE: Wait no longer! OpenMoko started taking orders a day early, that would make it July 3rd, TODAY!
// Is there an iMac competitor out there?
Maybe. Check out the Eee Monitor. There isn't much information out there about what Eee Monitor is, but there are some specs you can check out. I have 2 thoughts:
1. I love that companies are making beautifully designed hardware. Having only one brand (ahem, you know who) to choose from when it comes to beautiful devices can be a bit depressing. So kudos.
2. Eee Monitor? That's the best name you could come up with? Eee?… Really? *sigh*
// Google and Verizon Announce Voice Search!
Ending this short week we have Google with lovely little things up their sleeves. Starting today you can try Google maps voice search for Blackberry Pearl. This feature uses the same speech recognition engine as Goog-411. Comments on the Google mobile blog seem to imply it's not — how do I say this nicely — working. But I'm sure those guys will get it figured out. I'm a huge fan of voice to text, and hope these are real milestones to improving voice input.
Leave a Reply
You must be logged in to post a comment.